It's one of our favourite dates of the year and it's happening on Saturday.. IRISH WHISKEY DAY! 

To celebrate Irish Whiskey Day, we'll be unveiling our new and exclusive selection of Whiskey Platters. Choose from 5 different types of taste experiences including;
Blended  
The Wild Geese, Teeling Small Batch & Jameson Caskmates
Three fine examples of blended Irish whiskey.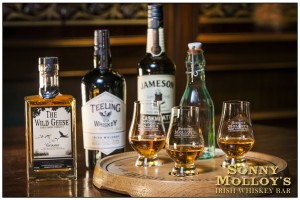 Single Malt  
Bushmills 16 Year Old, Knappogue 12 Year Old & Locke's 8 Year Old
Three very different flavours, all equally as tasty!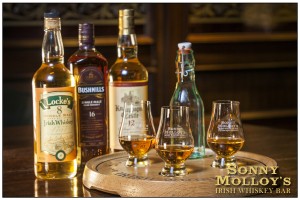 Pot Still  
Redbreast 12 Year Old, Powers John's Lane & Yellow Spot
A platter our Whiskey ambassadors highly recommended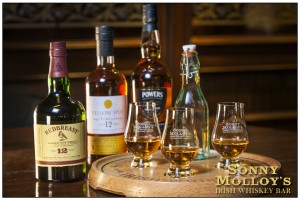 The 4 Irish Whiskey Styles  
Jameson Black Barrel, Powers Signature Release, Irishman Single Malt & Hyde 1916
New to Irish Whiskey, this platter is a great place to start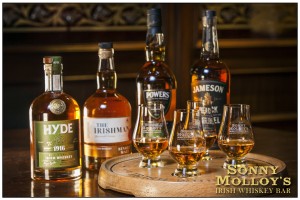 The Sonny Molloy's Selection    
Redbreast 12 Yr Old, Jameson 18 Yr Old, Jameson Vintage
Sonny Molloy loved his whiskey and this platter is a tribute to him. His three favourites in one sitting, so raise your glass and toast a great Galway legend!