And just like that The Front Door Pub Galway is 23 years old! It was the week of the Galway Races back in 1997 when we first opened the bar.. Happy Birthday to us!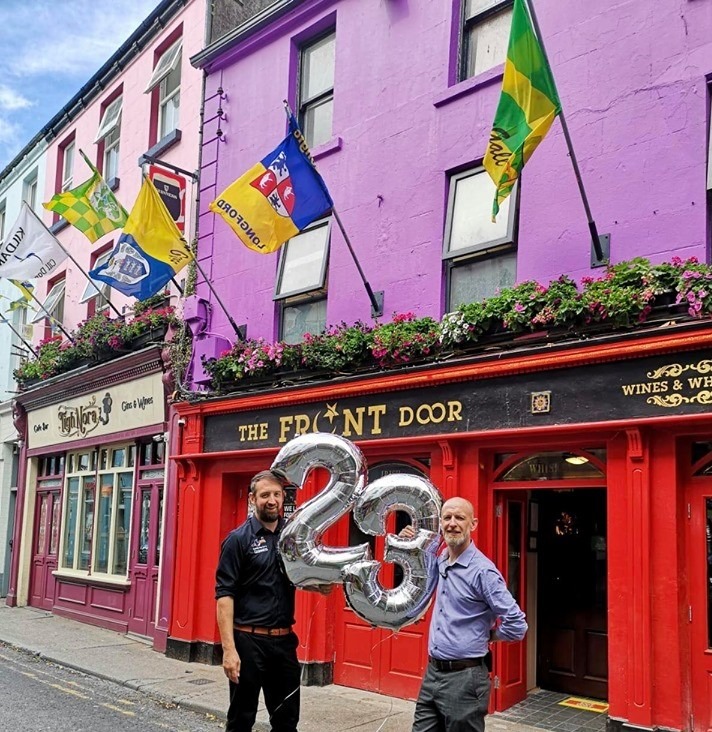 Who knew that this week, 23 years on, we'd be reopening all over again!
What a blast it's been over the years.. All the regulars who have become friends of the bar.. the wonderful staff we've had join the team.. the married couples who first met in the pub.. students who socialise with us during their college days.. holidaymakers from around the world who made the pub their local while in Galway.. Parties and industry events we've hosted.. Awards Won.. We could go on but we'd be getting awful soppy altogether!
Of course Sonny Molloy's Bar Galway and Tigh Nora Galway have joined The Front Door family too!
Big thanks to all the team and most importantly you our customers. Here's to the next 23 and what they might bring, no doubt more good times! 😍