Welcome to 

Sonny Molloy's

 Award Winning 

Irish Whiskey Bar. 
Our Namesake
Sonny Molloy's Irish Whiskey Bar is an Award Winning bar located on Cross Street in the centre of Galway City. The once famous drapery shop was run by the legendary Galwegian, Sonny Molloy. Sonny was a man of considerable achievement, though very modest, he was a larger than life character. The building itself was part of a Medieval property built in the 1600's, some of which formed part of the old Galway city walls. The counter of the bar is still the very same as when Sonny himself worked behind it!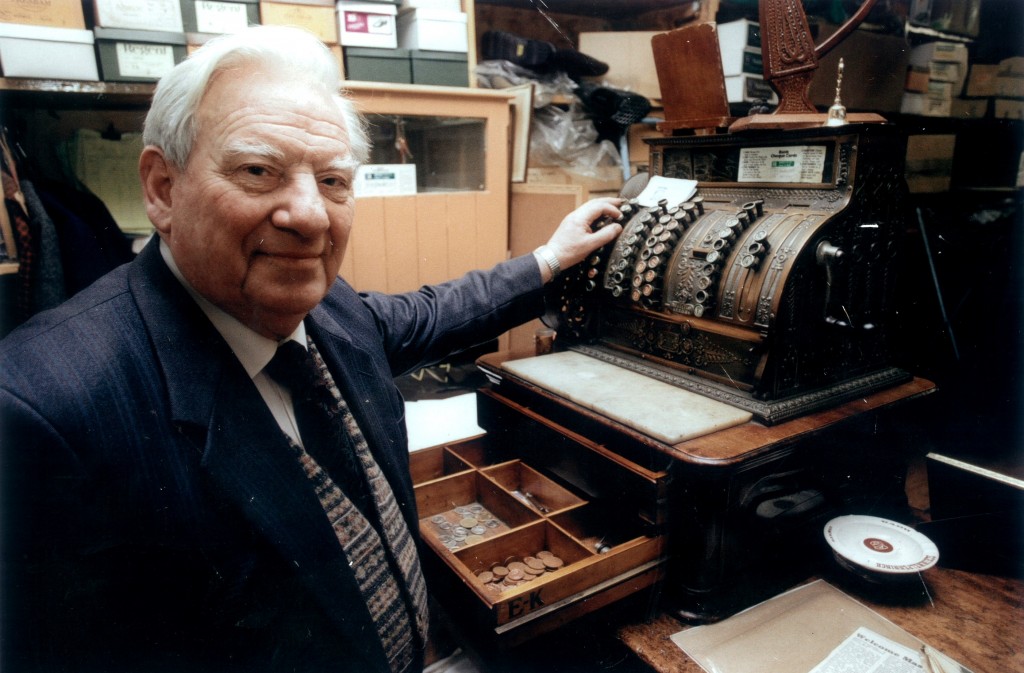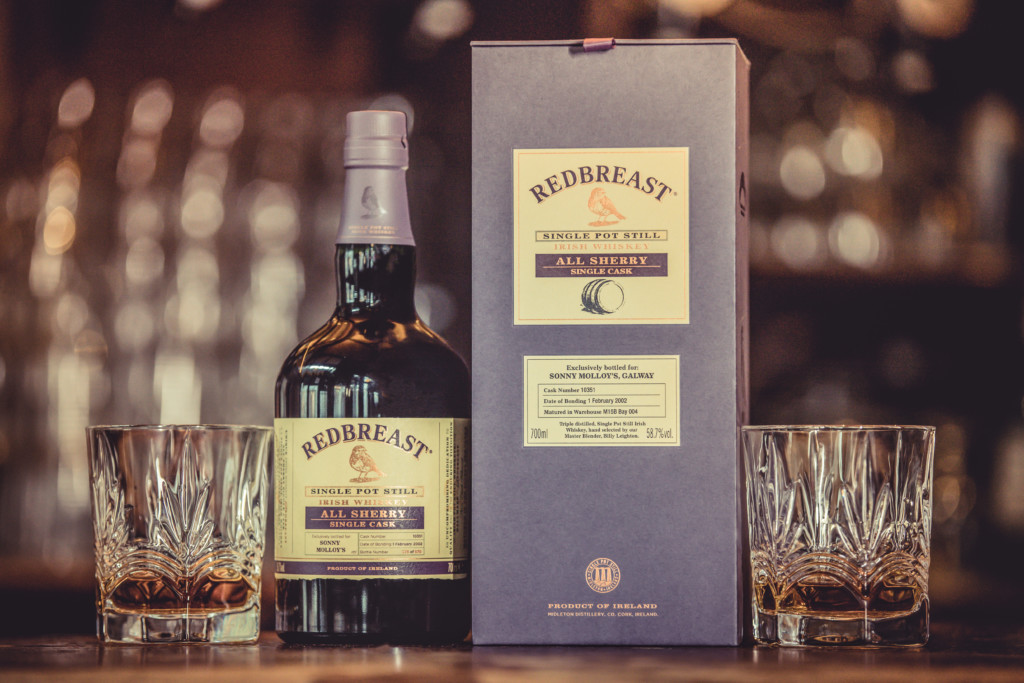 Sonny Molloys Redbreast Whiskey
Redbreast Whiskey has chosen Sonny Molloy's Bar as the first on-trade establishment in the world to release a 16 Year Old Single Cask whiskey. Exclusively bottled for the award-winning bar in the heart of Galway City, it marks the first ever partnership between Redbreast Whiskey and a bar.
Aged in a 500 litre Spanish Oak sherry cask, only 570 bottles have been yielded. The result is a limited-edition and truly collectable whiskey. Each bottle forms part of an exclusive gift set, featuring two specially engraved Galway Crystal tumblers and a certificate of authenticity, signed by Master Distiller, Brian Nation.
Whiskey Masterclass
How would you like a private whiskey class, sampling the finest of Irish whiskey? Here at Sonny Molloy's, we enjoy nothing more than sharing our whiskey knowledge and look forward to taking you on an interactive tasting session that's both fun and informative.
Join us at our bespoke whiskey barrel, which yielded our very own Sonny Molloy's Redbreast 16-Year-Old! Each masterclass can be tailored with varied whiskey experiences available. The perfect masterclass for anyone who wants to learn more about whiskey! Ideal as a work night out, for tourists visiting the city or as a celebration with family and friends. We also have a Weekly Whiskey Class, every Wednesday at 12noon – Ask at the bar for more details!
Call into us in the bar to book, or call us on 091 563 757!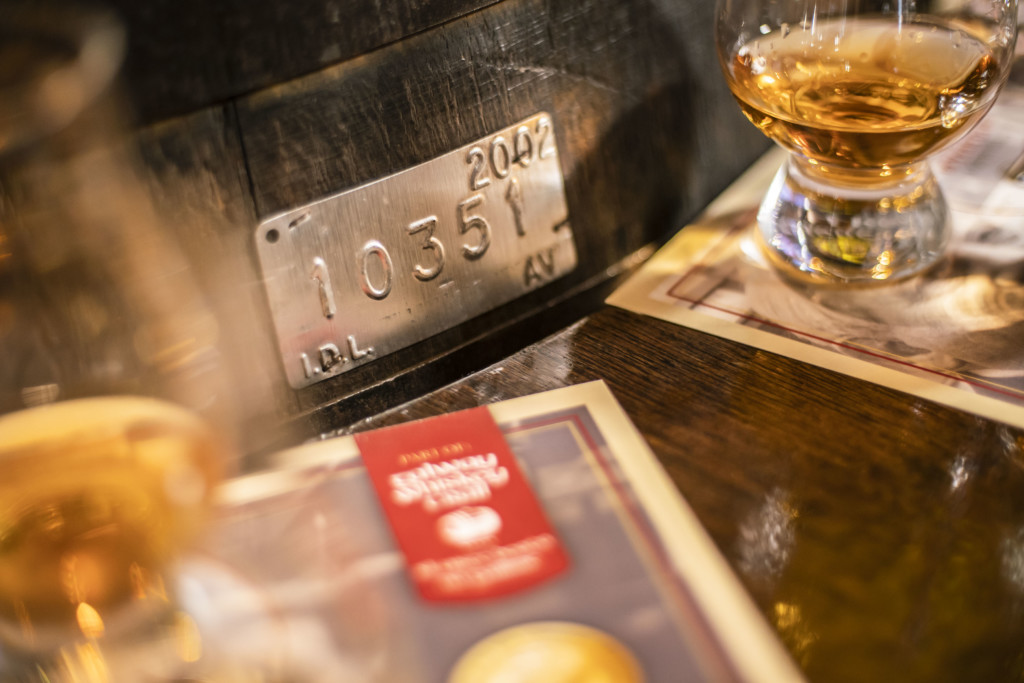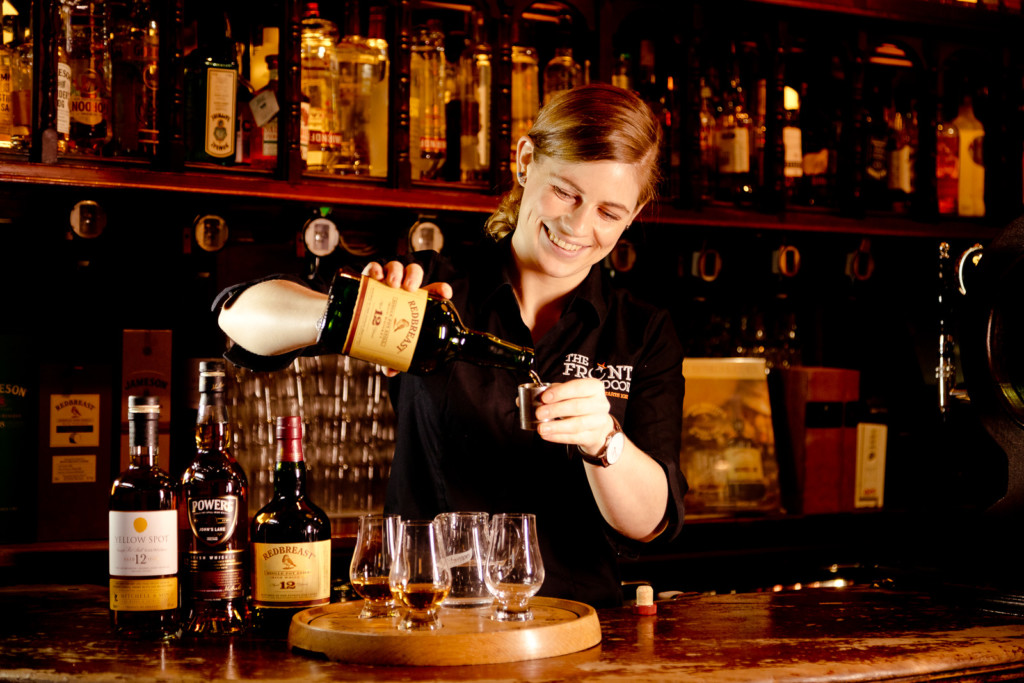 Whiskey Platters
Take a seat and relax with a whiskey platter here in Sonny Molloys, carefully created by our whiskey experts here in the bar. There are 5 platters to choose from and you can view the menu here

.
Our experienced staff can go through the nose and the taste of each whiskey on your platter. A fun and interactive session with friends and family. No pre booking required, just pop in and relax.
Midleton Rare Collection
Sonny Molloy's is home to the world exclusive Midleton Very Rare Collection, it is one of the only bars in the country to display the complete range and comes with a collectors price tag in the region of €100,000. The Midleton Very Rare collection is arguably one of the most exclusive whiskey's ever produced in Ireland and it has taken 30 years of collecting fine Irish whiskey for Sonny Molloy's to piece together the collection, which began in 1984 by the then Master Distiller Barry Crockett.
Only a small batch is created once a year and is bottled by hand for complete authenticity with no two years the same. Each bottle is individually numbered and bears the signature of the Master Distiller, now Brian Nation, as a final guarantee of outstanding quality.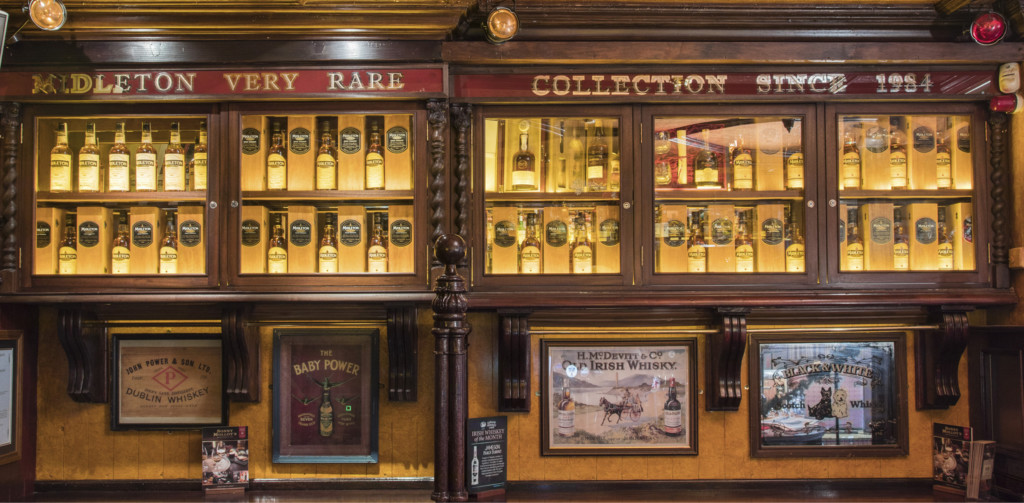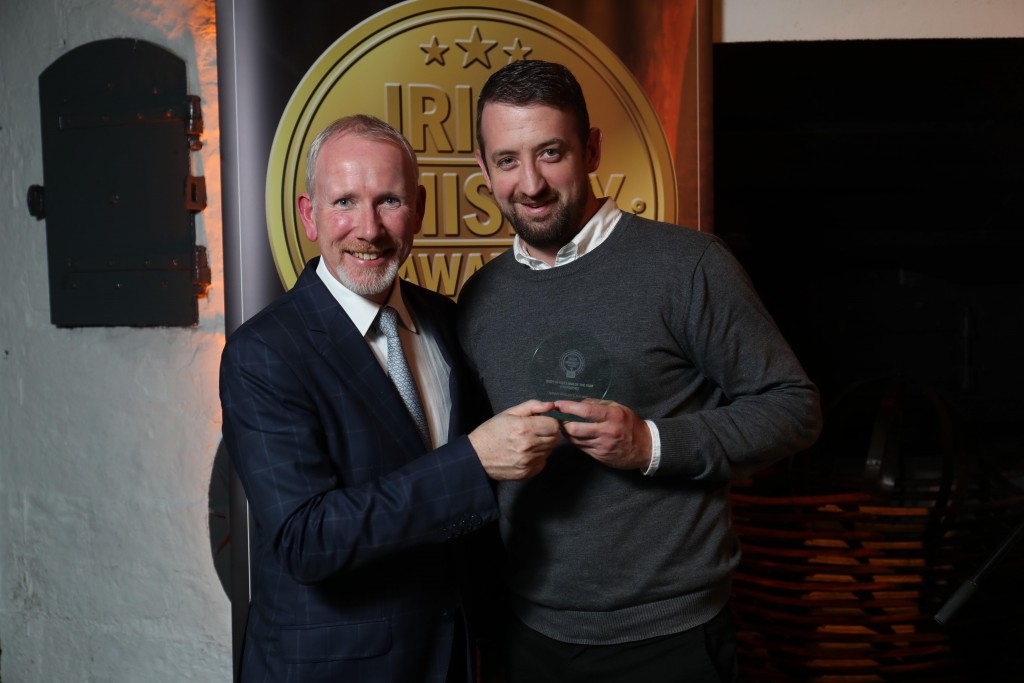 Awards
Sonny Molloy's Whiskey Bar is not shy to awards, the bar has been very successful at  The Irish Whiskey Awards over the years. Winning Gold for 'Best Irish Whiskey Bar of the Year (Connacht) in 2017, Gold for 'Best Irish Whiskey Bar of the Year (Connacht) 2019 and Gold for 'Best Single Cask Whiskey' for their Sonny Molloys Redbreast 16 Year Old.
Irish Whiskey Bar in heart of Galway city.
Have a social night out at Sonny Molloy's
Irish Whiskey Bar in Galway city
Part of Galway Whiskey Trail
Home of the Midleton Very Rare Collection
Sonny Molloys Redbreast Whiskey
whiskey Masterclasses
Whiskey Platters & bar food served